【Free】ExpatCareer is here!
Date:2022-07-13
In This Platform,You Can
Gain work opportunities in China
Use lifestyle advisory service
Read news and career advices
Discover Cloud recruitment service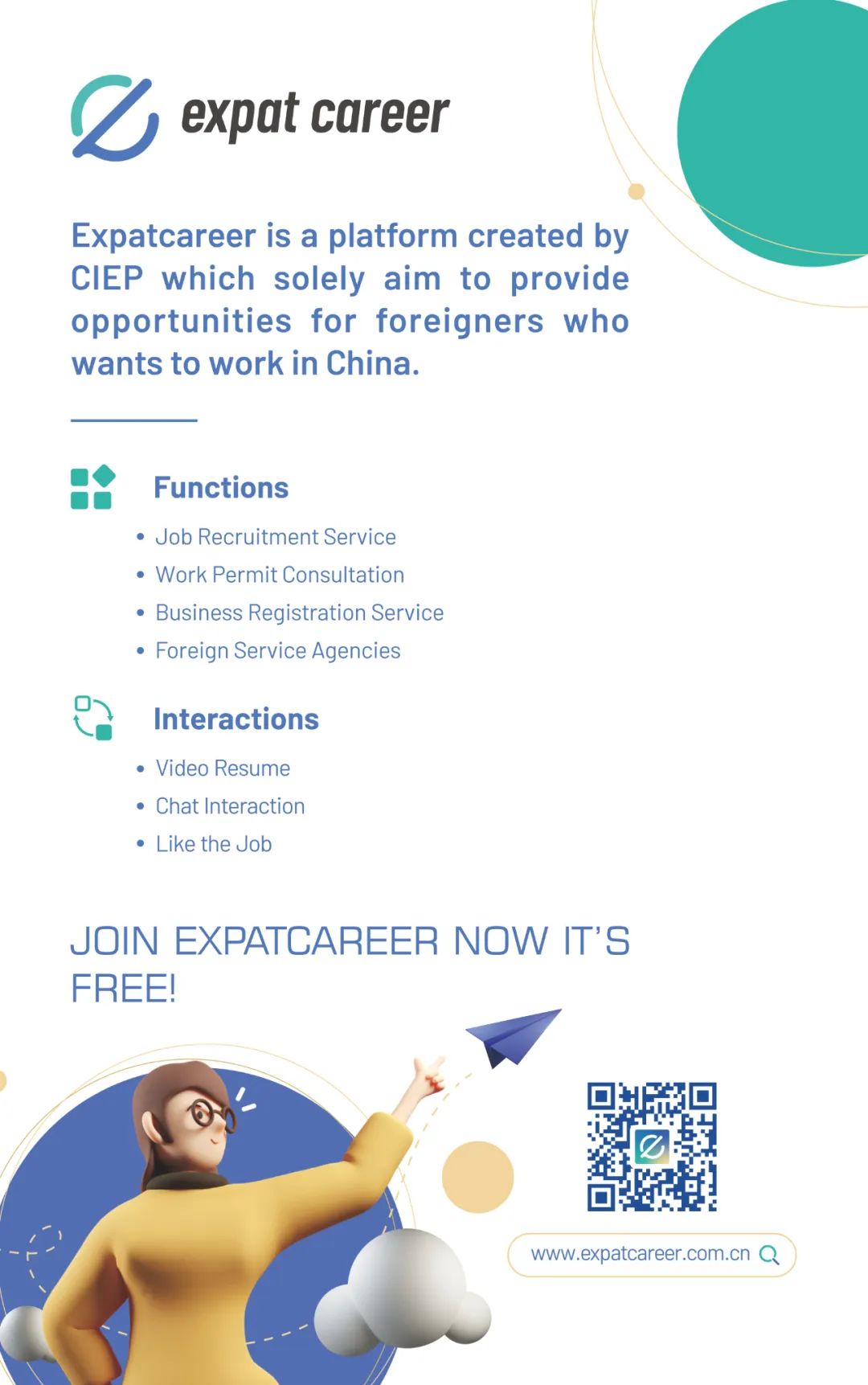 Who Are We
Expatcareer is a platform that aims to provide opportunities for foreigners who want to work in China. Our website has an English foreign-friendly interface that is easy to use and understand. Moreover, our platform gives a chance for companies in China to register and find the perfect foreign employee that they have been looking for.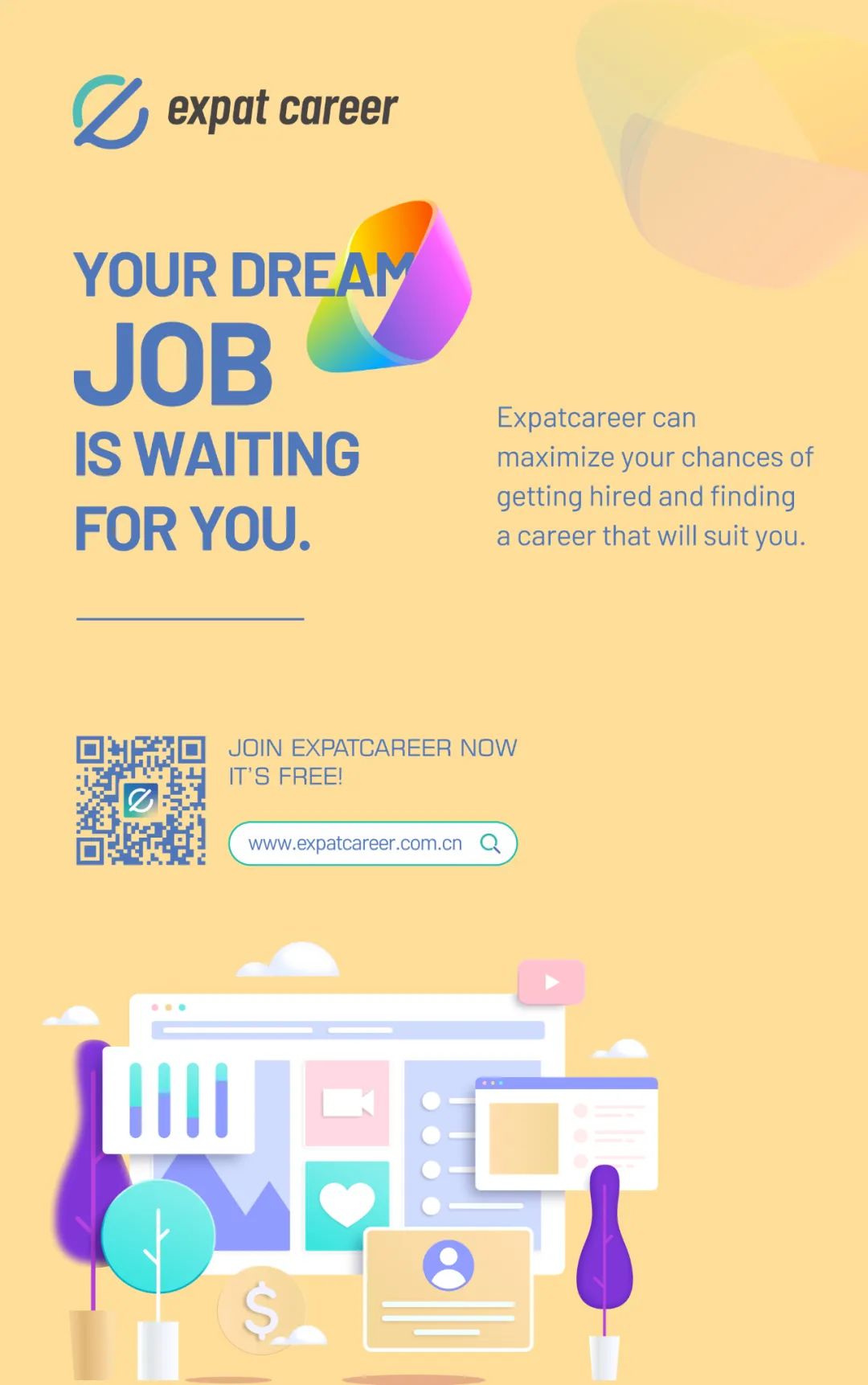 What Our Goal
The long-term vision of this platform is to help expats in China to settle down and provide a career for them as well as helping companies in China to hire a suitable foreign candidate for their company. Hence, providing a bridge to link up with Chinese companies and expats who is looking to build a successful career path in China.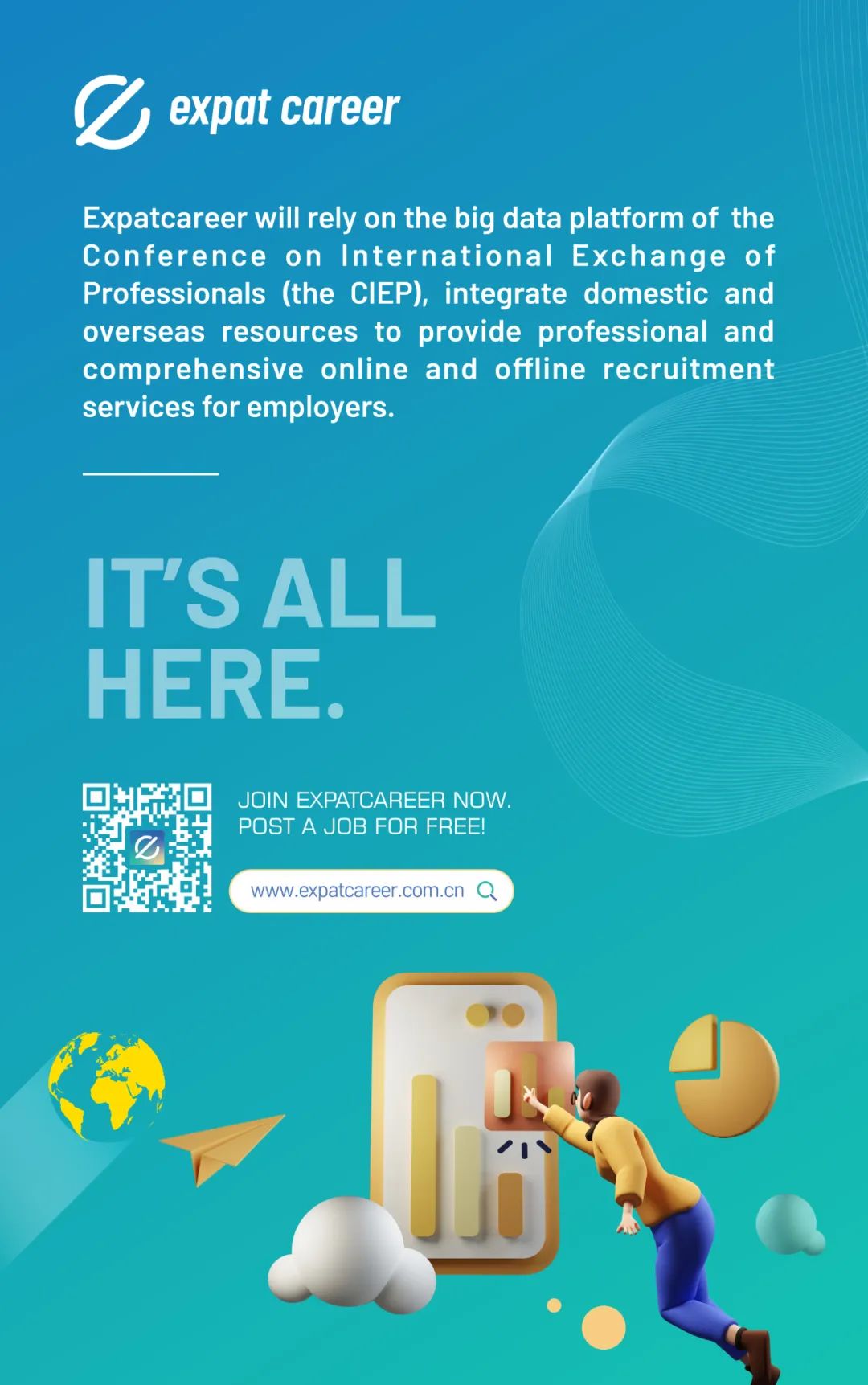 Why Choose Us
Expatcareer strives to create a global and open expat service platform. Our website has many functions, including work permit consultation, business registration service, display of foreign talent service providers, video resumes, etc. Expatcareer can maximize your chances of getting hired and finding a career that will suit you. Join Expatcareer now - it's free!
ExpatCareer
It's all here
Please register with us