2023 International Talent Cycling Exchange Event Ignites Shenzhen with Young Vigor
Date:2023-05-20
On the morning of May 20, 2023, hosted by the Shenzhen Bao'an District Human Resources Bureau, co-organized by Shenzhen Bao'an Human Resources Service Center, Shenzhen Center for International Exchange of Personnel and Entrepreneurship Island for Returned International Talents (EIRIT), the 2023 International Talent Cycling Exchange Event witnessed a complete success. This event, themed "Crossing Borders and Gathering in Bao'an", is one of a series of Sino-foreign exchange activities carried out by Bao'an International Talent Service Center.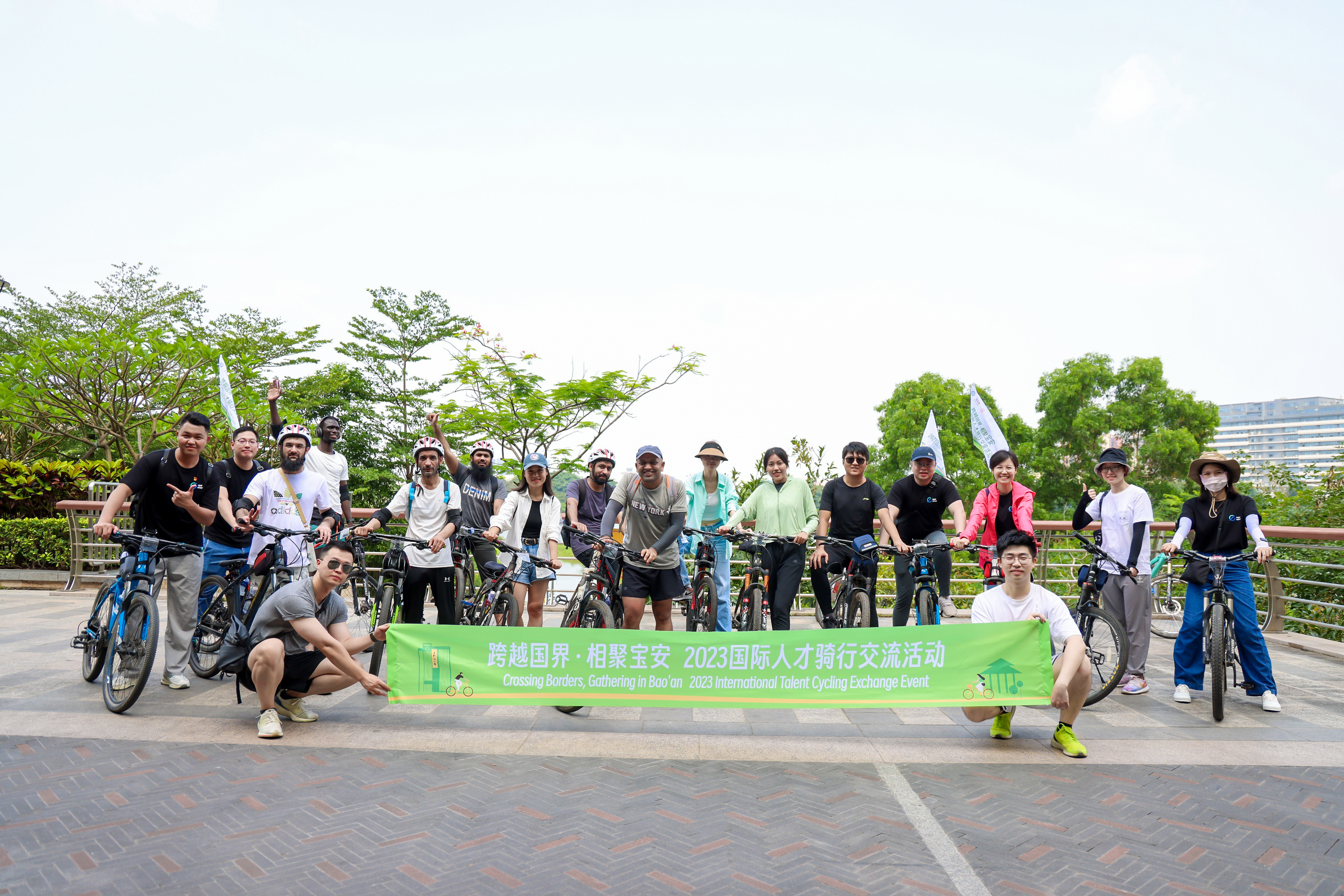 Nearly 20 international talents from Canada, Pakistan, Iran, Nigeria, Gambia, Singapore and other countries gathered and enjoyed this cycling activity in Lixinhu Park. Along the eco-greenway around the lake, the participants passed through groves of lychee forest and the air corridor on the reservoir, to the peak of the air walkway, enjoyed cycling on the lakeside walkway, holding a panoramic view of the Lixin Lake. This joyful cycling provides opportunities to encourage each other and exchange ideas. They also took group photos at the beautiful scenic spots including "Colorful Flower Field" to record this unforgettable and precious experience.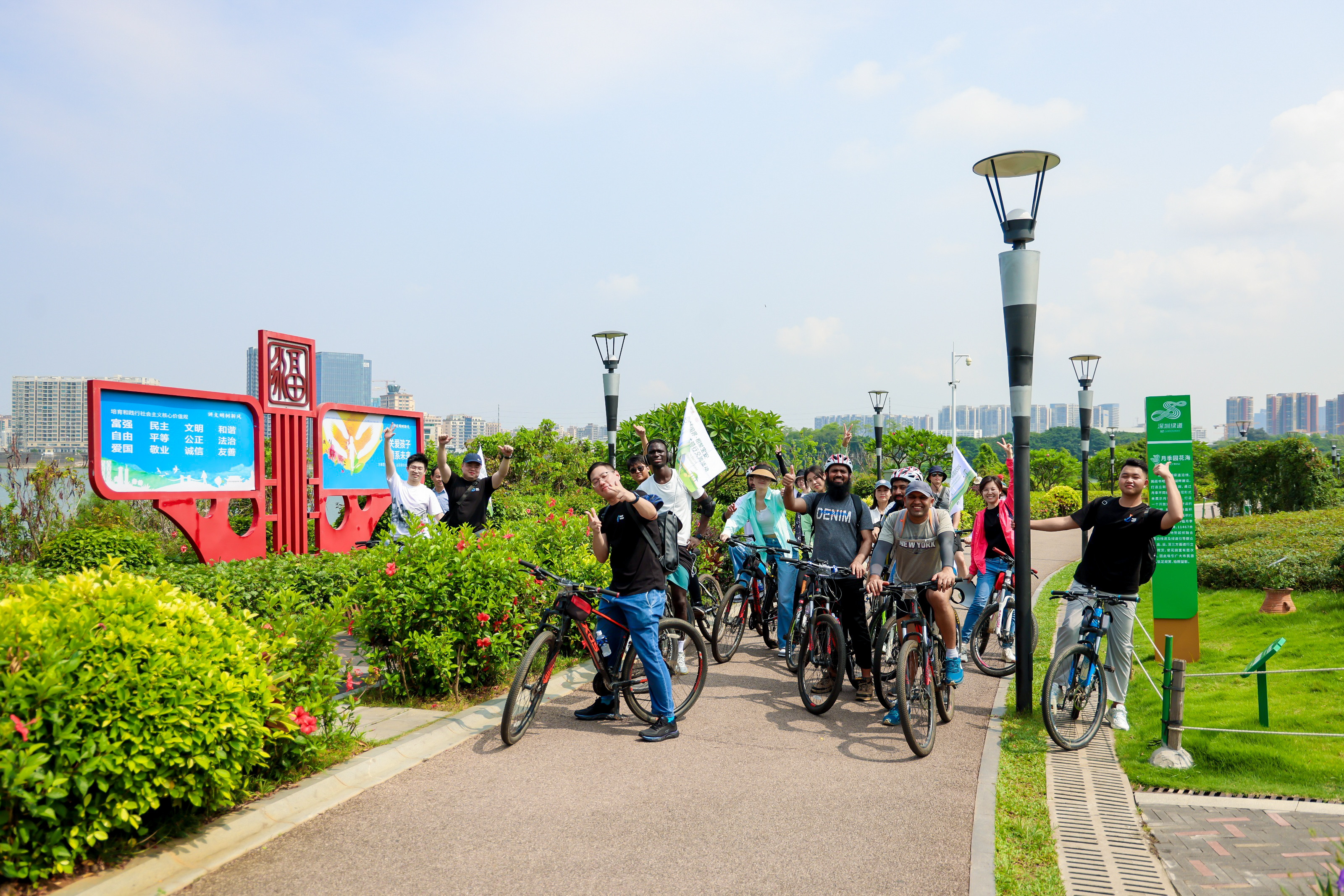 This cycling event not only enables the foreign talents and the returned talents to experience the open and diverse cultural environment of Bao'an District but also offers a good opportunity to communicate and learn from each other. The 2023 International Talent Cycling Exchange Event upholds environmental protection and sustainable development. Bicycles, as an environmentally-friendly mobility tool, shed light on the firm belief in environmental protection to the public. This event is expected to call on the public to live a low-carbon life and make contributions to environmental protection.